Warming sextech, although perhaps seemingly futuristic to some, cleverly incorporates existing technology that has been utilized in everyday items like heated car seats. Many enthusiasts prefer heated sex toys as they deliver a more life-like experience by simulating body warmth, creating a more intimate and comfortable sensation during use.
As the cost-of-living crisis continues to impact households, turning up the heat can be a pricey endeavor, costing hundreds each month. Heated sex toys offer a more economical and targeted solution to keep you warm, much like a hot water bottle, while simultaneously enhancing your pleasure. In this article, we will explore the latest advancements in warming sextech, comparing a variety of devices and discussing their pros and cons.
Discover how these innovative gadgets can elevate your intimate encounters, providing not only a steamier experience but also a cozy embrace during these financially challenging times.
POST CONTENTS
Show more +
How does warming sextech work?
The different materials and methods used to heat up the toys vary from product to product. Some use thermal conductive metals and others have heating capabilities added to the silicone. For example, the recently closed Lora DiCarlo sex toy brand used 'nylon-based thermal conductive polymer' and patented this as 'WarmSense' technology for its three heated vibrators.
Are heated sex toys safe?
Most of the warming sextech on the market warms to just a little above body temperature rather than high above body temperature to ensure that the skin doesn't sustain an accidental burn injury. As, according to Burn Centre Care, burn damage to your skin can occur from "a temperature as low as 44 degrees Celsius (109.4 Fahrenheit)." So be aware of what settings you are using, particularly on more sensitive regions of the body.
Benefits of heated sex toys
According to Medical News Today: "Heat treatment promotes blood flow and helps muscles relax… Heat is also psychologically reassuring, which can enhance its analgesic properties."
Heat can also be beneficial for people who have pelvic floor tightness and might find it difficult to get fully aroused. Pelvic Floor Physiotherapist, Michelle Kenway says "Research has demonstrated that heat treatment can relieve pelvic floor pain. Mild heat applied over the outer pelvic floor may also relax pelvic floor muscles."
So whether you're looking for a toy to warm up your solo play, or indeed add some heat to the bedroom with a partner, here is our round-up of warming sextech for (literally) hotter sex.
For nipples
Experience intensely erotic tingles with the Nipple Play Vibrating Heated Nipple Teasers. The easy-twist nylon screws offer speedy adjustment for the perfect fit and the smooth-coated plastic heats create new and exciting sensations.

The controller's high-intensity motor and two-speed action ensure incredibly pleasurable nipple satisfaction. Requires 2 x AA batteries.

Max temp: 40ºC/104ºF
For penises
The Calor is a squeezable 'stroker'-style masturbator with depth-controlled vibrations and a warming function. Like toys in the Lovense range,
the Calor
is Bluetooth-enabled, allowing you to connect it to other Lovense devices and a whole range of different content sources via the
Lovense Remote app
and
Lovense Media Player
.
With three vibration levels, 10 vibration patterns, and three sensors inside, the deeper you insert your penis, the more intense the vibrations are. Its squeezable body is designed to accommodate various-sized penises and allows you to add as much, or little, pressure as you like while stroking.
Lovense Calor is IPX7 waterproof, which means it can be submerged up to one meter in water for up to 30 minutes, making it suitable for some bathtub relaxation or shower fun, too.
Max temp:
42ºC/108ºF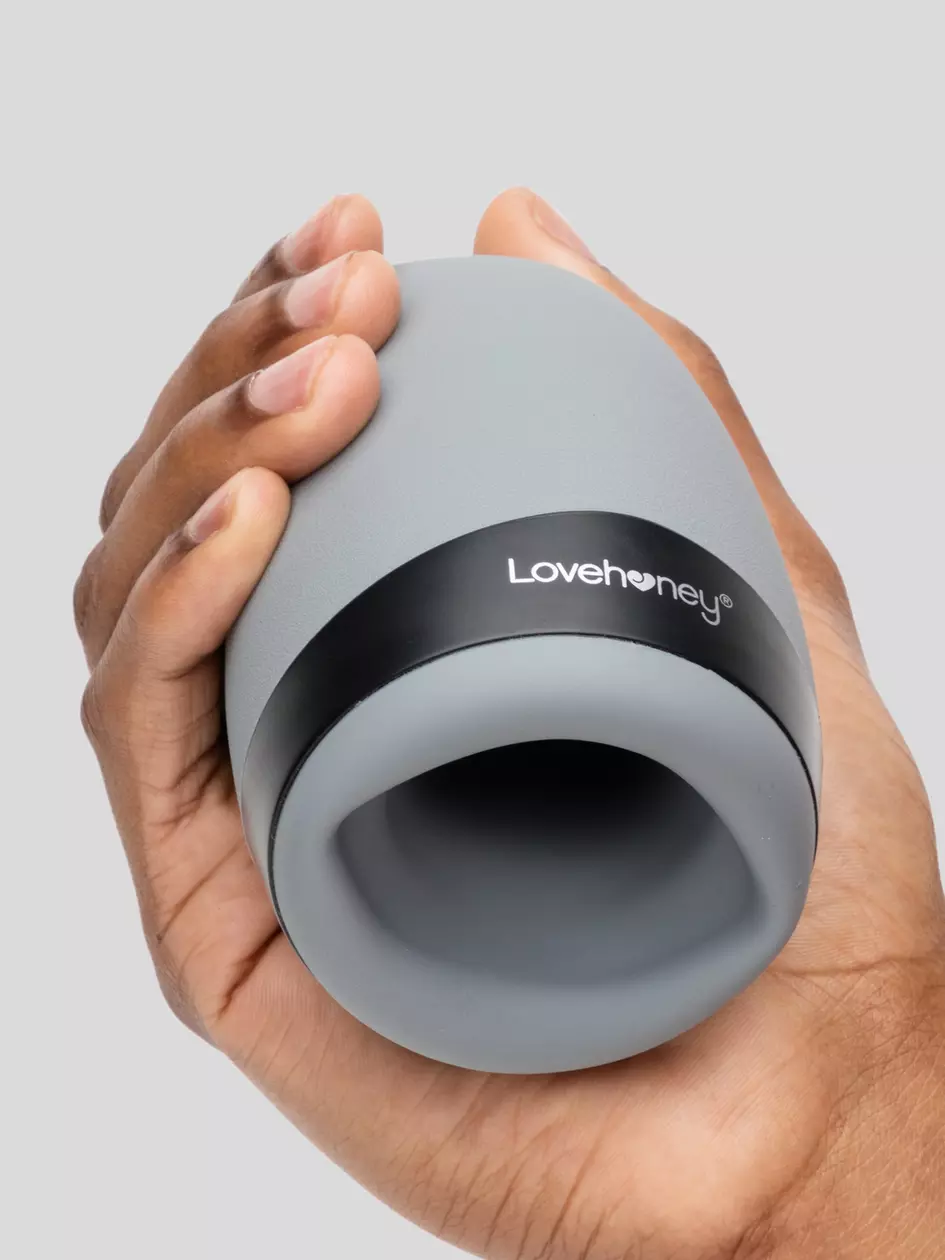 Designed to mimic the sensations of the mouth, the Hot Shot from Lovehoney heats up as its vibes and pulses around the head of your penis to bring you to a heavenly climax. The interior heats to a maximum temperature of 104 degrees Fahrenheit to deliver authentic warmth similar to a real mouth, and the head-engulfing shape gives you a full oral sex simulation.

Rechargeable and made from super-smooth silicone, this clever toy's powerful motor offers six patterns and three intensity levels for customizable pleasure.

Max temp: 40ºC/104ºF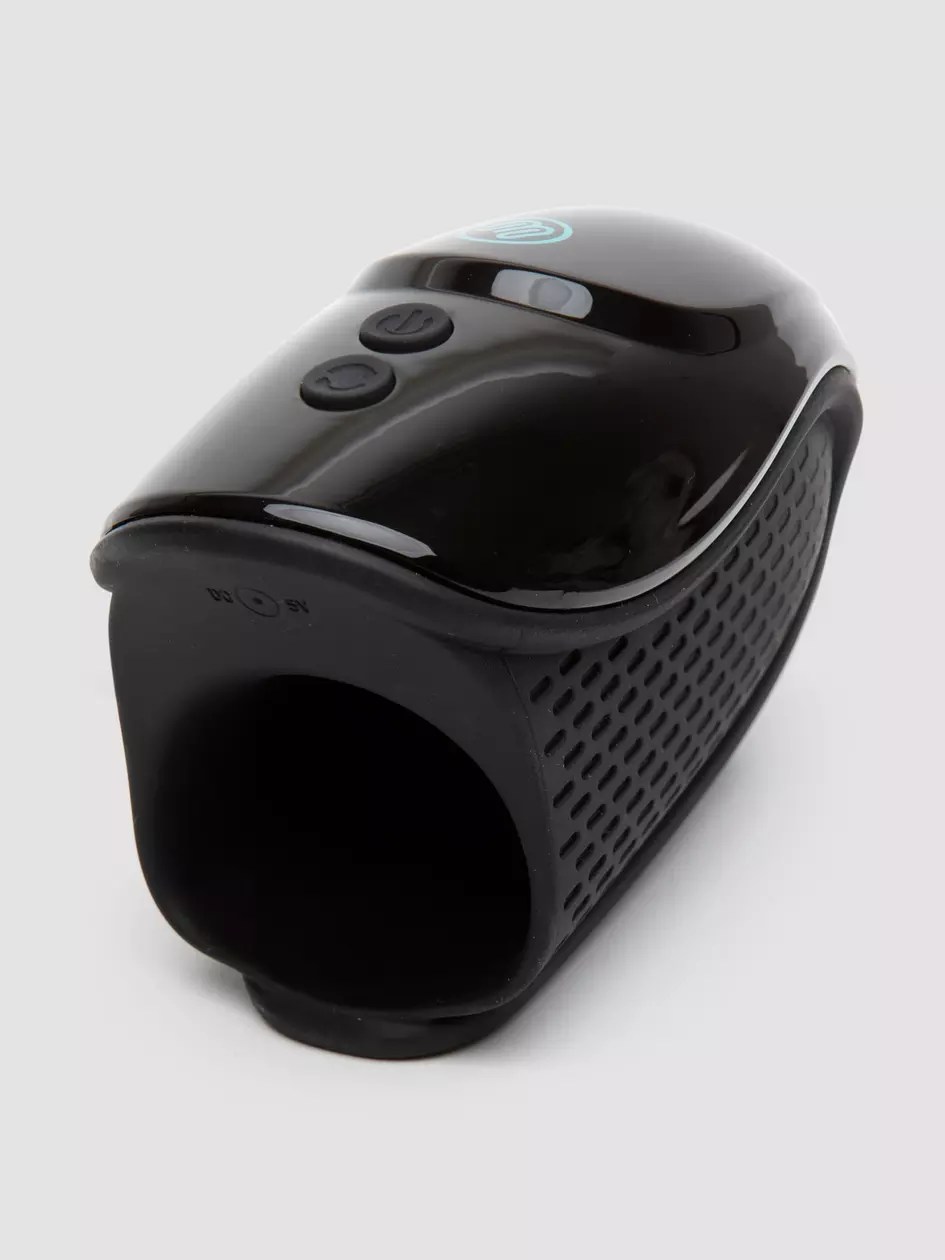 The Blowmotion from Lovehoney delivers six vibration modes and six pulsation functions powered by magnets. With an internal canal measuring 3.5-inches, it envelops your length in silken silicone, which warms it to feel like real skin.

As things heat up, give the dual-density canal a squeeze to tighten its grip on your penis and find the right combination of functions to bring you to orgasm.

This toy can be used for edging – when you bring yourself or your partner close to orgasm, stop or slow down before orgasm is reached, then build back up to approach orgasm again.

It's a great toy for solo sessions, but it's also an exciting third party to add to foreplay, as testified to in the many positive customer reviews

Max temp: 40ºC/104ºF
Other ways to play with temperature
The WARM sex toy heater is designed specifically for heating sex toys. Shaped like a clutch handbag it features unique heating coils powered by patented Tender Technology which can warm sex toys up in 15-20 minutes. It costs $149, and reaches a temperature of 122 degrees Fahrenheit.
It's worth remembering that you can still enjoy temperature play with non-tech-based toys and accessories. If your sex item doesn't include inbuilt warming technology, you might still be able to heat your sexy scenario by using heated lube or playing around with warm water.
There is even technology that can warm up your lube to the perfect temperature. TOUCH is an automated dispensing system for warming your favorite personal lubricants and massage oils up to 122 degrees Fahrenheit, and the Pulse uses lube pods to heat it to 109 degrees Fahrenheit.
And to cool things down, you can use cooling lube, or play around with refrigerated water and/or ice cubes. Nevertheless, ice does come with a hazard warning. You shouldn't place ice on any skin that is burned or blistered, or compromised in any way.
What's the future of heated sex toys?
In the future, it's possible to imagine that warming sextech will become more sophisticated. Perhaps AI mapping the real-time temperature increase that happens in the human body replicated on sex robots, and also sex toy apps developing the functionality to pick up the warmth of long-distance lovers and translate that into a sensation that can be felt digitally.
Whatever the future holds for warming sex tech, for now, temperature play is just one way to add some heat into the bedroom.
Want more like this? 14 of the best mini vibrators for discreet yet powerful pleasure // The rise of the suction sex toy: Where they came from, and how to use them